Monitoring Sites - Gingin
Introduction | Contacts | Purpose | Site Description | Measurements | DEM | Pictures
Pictures
Banksia woodland at the site of the tower
The tower goes up at Gingin: June, 2011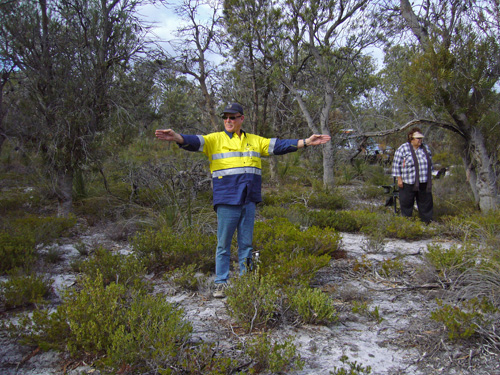 Grant the human protractor, measuring exactly 120° between guy wires.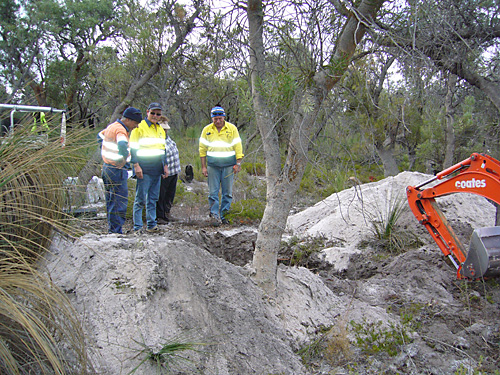 …  "The hole's the wrong bloody shape"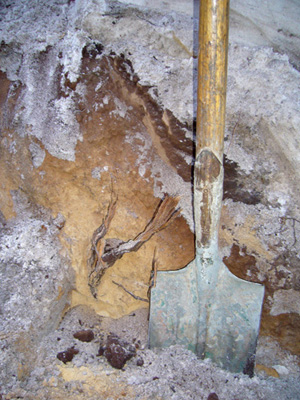 We struck "coffee rock" – iron cemented sand – at 1.20m in one of the three guy wire holes. Hard on top, softer underneath, about 50cm thick, roots do penetrate.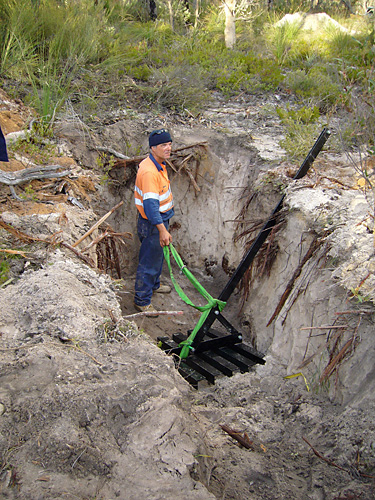 Guy wire anchor.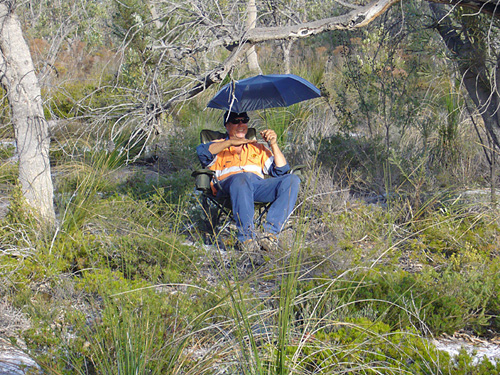 Somebody has to be in charge.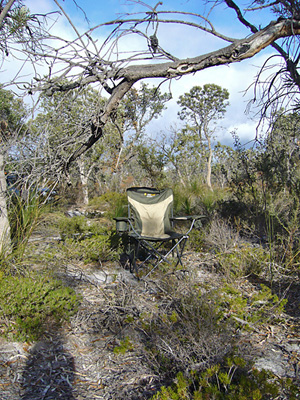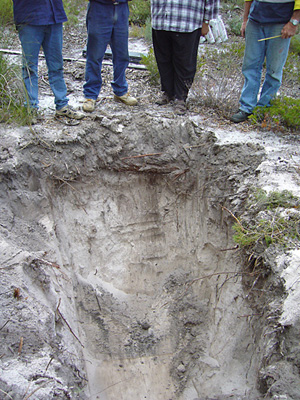 We can deal with them.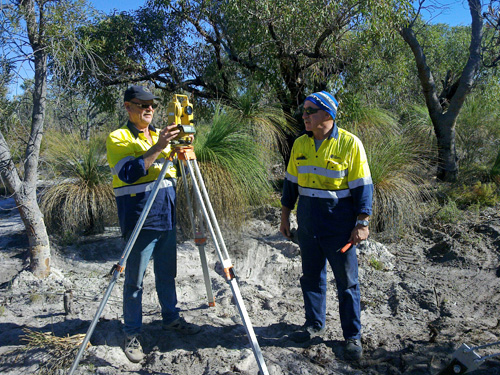 Plus or minus 2° from vertical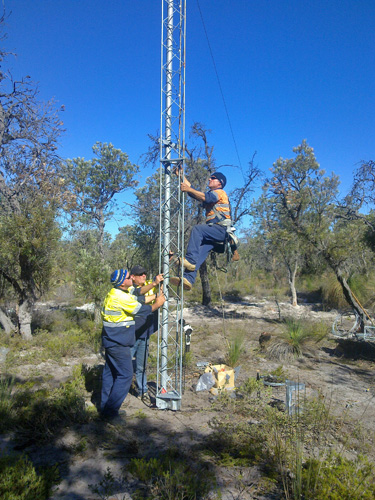 The first section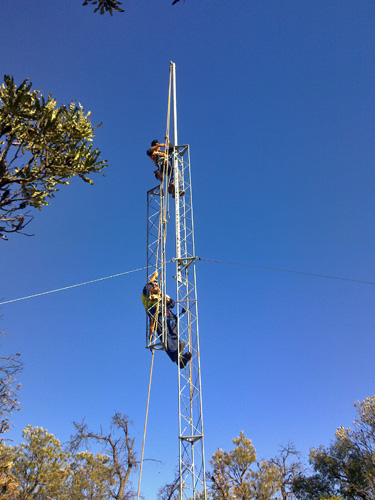 The second section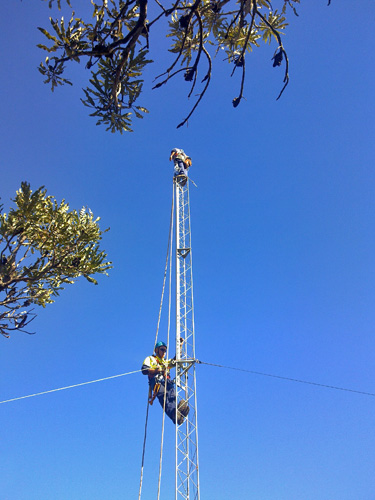 The last section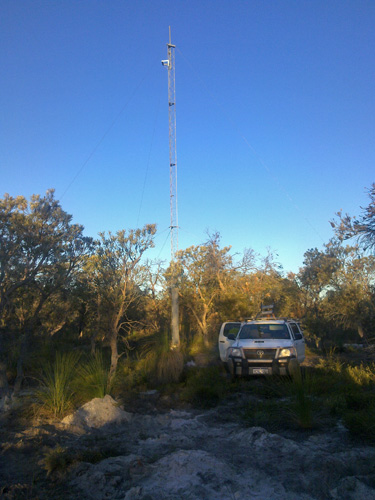 And she's up